Made Tuffer Down Under
Australians are known all over the world as being some of the world's most resilient people, and just like us, our products are born to withstand the TUFFest situations. It takes TUFF people to make TUFF technology.
If you require rugged laptops, Motium offers a variety of rugged hardware and technology options, including rugged computers, PCs and accessories ideal for industrial use, military capabilities or depending on your specific requirements, they can be customized to suit your technology needs.
By investing in our own design, based on experience and customer feedback, we reduce total cost of ownership by allowing customers to mix product and features without having to redevelop software, cabling or configurations. With these customizability elements in our designs, customers also benefit from upgrades and bug fixes without any action on their part.
INDUSTRIAL RUGGED PANEL PCs, COMPUTERS, DISPLAY'S & ACCESSORIES
TUFF TECHNOLOGY YOU CAN RELY ON
At Motium, our range of rugged pc and computing accessories have been designed and made to withstand the TUFFest of circumstances, delivering reliable results in any environment. From the Motium Tuff Panel PC, which is effectively a rugged PC much similar to a laptop design and functionality. Or the Motium Tuff Cables, which can be customized in length and are designed for longevity, Motium have industrial rugged displays and accessories to suit your industry's requirements. See our rugged hardware range below:
---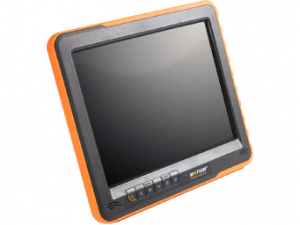 Motium produces an industrial rugged Panel PC, much like a rugged laptop, but it is fixed mounted and suits all in vehicle applications or wherever there is a power source.
This fanless, waterproof industrial rugged Panel PC is able to be used in the harshest of environments from below freezing to extreme temperatures.
Available in a variety of sizes, is customizable, sunlight readable and shock proof, are just some of the features this product has to get the job done, first time, every time.
---
Motium's sunlight readable touch monitor has been specifically designed to ensure successful vehicle deployment in the harshest environments and toughest industries.
Each aspect of our vehicle mounted computer guarantees reliable operation under conditions such as:
Extreme heat
Harsh vibration
Glaring sunshine
Dark of night
Water
Dust
Remotest of locations
---
This waterproof, fanless industrial PC is a full-featured, high performance, rugged PC for use in the toughest industries and harshest of environments.
Fully customizable, Internal UPS Battery Backup and can safely be splashed with water or even sprayed with high pressure water hoses.
Plus, it includes reverse polarity protection, transient protection, and intelligent power on/off control (for battery powered applications).
---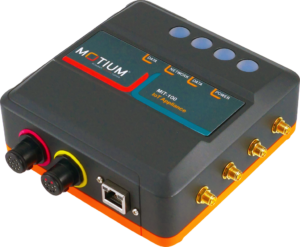 Motium's industrial Internet of Things (IoT) Platform is the answer to remote, automotive, rugged, and reliable IoT computing hardware.
This revolutionary IoT device has been designed to offer customizable IO for vehicles, process control, a diverse range of wired and wireless sensors.
Available with water and dust proof enclosures and connectors, this IoT has been designed to last and withstand rugged, harsh environments and is a vehicle mounted computer device you can rely on.
---
Motium's range of rugged, high-quality cables are designed for longevity and ease of use. Motium works with reputable brand names to assist with the components required to manufacture the TUFF Cables, such as Amphenol, Deutsche, Hellermann and Tyton.
The TUFF Cables are rated up to IP69K, which is the test standard used in automative products. This means the cables are able to withstand the elements against foreign objects, water, and access, making these cables last longer, reduce down time, and remain operational for many years to come.
---
Other Information
Contact Us
If you require more information on our design and customization capabilities, or would like to order one of our rugged PC displays or accessories from our Motium range, contact us today on +61 8 9355 3000.