Motium Launches TUFF Panel PC for Mining, Fleet vehicles and Public Safety
---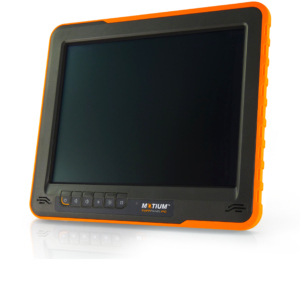 Motium has expanded our product line and launched the MPP-1020 TUFF Panel PC for fleet, emergency services, and even mining vehicles including utility service, forklifts, haul trucks, drilling rigs, graders and bulldozers.
Motium's range of Rugged, High Quality in Vehicle Computing products are designed for operation in the harshest environments. With design driven by long term reliability, our products are the industry standard for durability and overall product quality.
The TUFF Panel PC range has been engineered to address several key areas which are crucial to any successful vehicle deployment including: high ambient light levels, driver night blindness, wide temperature range, noisy vehicle power and continuous vibration (including high shock).
The MPP-1020 TUFF Panel PC features Motium's unique sunlight readable touch LCD technology including an ultra-efficient, high brightness 1,200nit LED Backlight. Standard features also include; automatic backlight control and a selection of field replaceable touch surface protection films.
With extensive connectivity including: 2x CAN Bus, 3x RS-232, 3x USB 2.0, 2x Digital I/O, Composite Video Input, 10/100 Ethernet, and a myriad of wireless options, the MPP-1020 is feature packed and offers unrivalled flexibility allowing integration into any vehicle for maximum productivity.
The MPP-1020 also boasts industry standard VESA mounting points, fanless operation, water and dust resistance to IP65, wide operating temperature range and low power consumption. An optional battery pack is available, offering up to 30 minutes of run time.
"Whilst on the move, mining, public safety and fleet vehicle operators demand information quickly and accurately but face unique environmental challenges. The MPP-1020 offers functionality not yet seen in monitors in this market space. With full backlight control, ultra-low power consumption and a light weight ruggedised design our customers can now view dynamic job information, intelligent maps and complete their job reports from their vehicles."
With intelligent, innovative design the MPP-1020 TUFF Panel PC is an outstanding high quality inclusion for any vehicle installation. For further information about the entire TUFF Panel PC range, visit our website or contact us at sales@motium.com.
Click Here for more information on the MPP-1020 TUFF Panel PC.
Back to Products